Contact Us
Samples: We provide free samples to businesses (sorry mom, that means no free cheesecloth samples when, um, if I get married). Tell us in the message area below the kind of rags you've been using and what you need them to do. The more information you give us the better we can help find the perfect solution. If you have specific items for which you'd like samples, be sure to tell us what they are.
Complete the form tell us the product(s) in which you are interested.
Most importantly, tell us what you are going to do with the rags.
We know which rags are best for the many applications and we can give you options you hadn't considered, or in some cases, point you to a completely different rag that will work better. The more you can tell us the better.
Of course if you just want to contact us to tell us how wonderful life is and how great you think we are, we're open to that as well!
PHONE: 410-633-7688
FAX: 410-633-8144
866-724-7787 / 866-RAGS-R-US
Hours: (Monday - Friday 8:30 - 5:00 EST)

RagLady
1415 Sonny Schulz Blvd Ste A
Stevensville, MD 21666 USA

DUNS: 13-023-315
W-9 Form
MBE & WBE Certification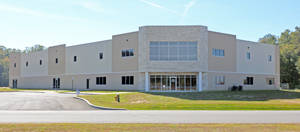 Driving Directions from Annapolis/Baltimore to Kent Island Location:
- Take US 50/301 East towards the Bay Bridge
- Cross the Bay Bridge
- Take the 1st exit - Exit 37 Romancoke/Stevensville
- Bear Right onto Romancoke Road (Route 8 South)
(Proceed approximately 2 miles)
- Right on Sonny Schulz Blvd
- 1st building on the left (1415 Sonny Schulz Blvd Ste A)
Driving Directions from Easton to Kent Island Location:
- Take US 50/301 West towards the Bay Bridge
- Take Exit 37 Romancoke/Stevensville (Last exit before crossing the Bay Bridge)
- Left onto Romancoke Road (Route 8 South)
(Proceed approximately 2 miles)
- Right on Sonny Schulz Blvd
- 1st building on the left (1415 Sonny Schulz Blvd Ste A)