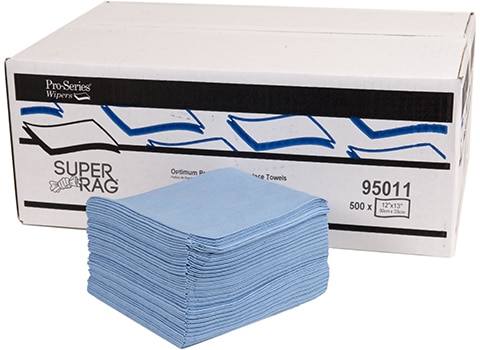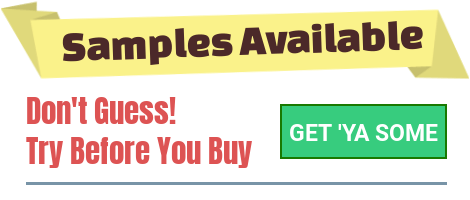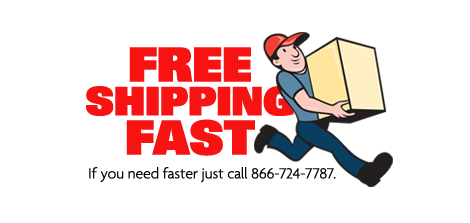 mM75wCchQbM
Premium Lint Free Wipes Blue 12x13 #95011
500
Rag
Cases
| | |
| --- | --- |
| | |
| 1 – 3 | $88.95 |
| 4 – 7 | $81.95 |
| 8 + | $73.95 |
55% Cellulose (Wood Pulp) / 45% Polyester

Spunlace

Size: 12" x 13"
Packed 50 Wipes in a Poly Bag
10 Poly Bags per Case
500 Wipes/Case
Total Case Weight: 10 lbs (13x18x8)
Made in the USA!
Blue spunlace is a disposable non-woven, NOT cloth material.
Virtually lint-free and contaminant-free, helping to keep work processes free from impurities. Designed to be solvent resistant, provide wipe-dry performance and have cloth-like strength when used wet or dry.
Preferred by operators in controlled manufacturing environments in the electronics, semiconductor, pharmaceutical, medical device, biotechnology, aerospace and foodservice industries. Also used by technicians who service copy machines, telephone systems and other office equipment.
Great for grease, oil, water and surface preparation prior to painting and other applications. Crepe/embossed for cloth-like feel and this process also increases the absorbency rate.
More Crap You Should Know
Comparable to Kimberly Clark Item 41200
Virtually Lint Free
Super Strong Rag
Wipes Dry
Highly Absorbent
Extremely Durable
No Shredding
Solvent Resistant
Contaminant Free
Disposable
Case Weight 10 lbs.