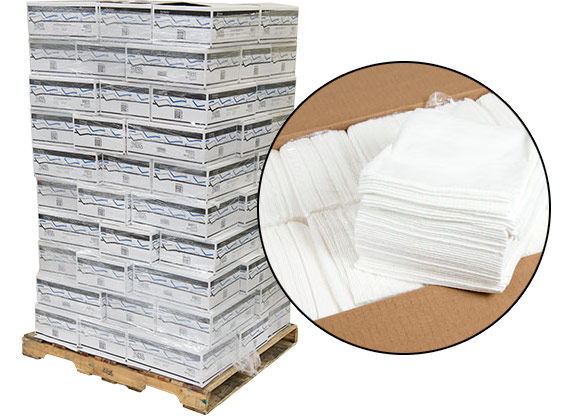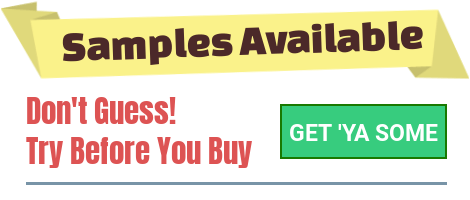 Let's Talk Shrinkage
Size shown is after laundering. All sizes are approximate as shrinkage is rarely uniform (right guys?).
Cotton shrinks. It's a fact of life.
Shrinkage varies. It depends on your laundering equipment and methods. The higher the heat in the wash/dry process, the more severe the shrinkage.
Just like teenagers, cotton shrinkage can't be uniformly controlled. After laundering, you might find it shrinks more on one side than another. We call that character.
The good news? They get bigger and better with age. New products are stiffer and less absorbent than the same product after having been laundered many times. Some of the shrinkage might go away too. Bonus!
FLMzCx0P2kU
Premium Lint Free Wipes White 12x13 #93126C - 70 Cases
35000
Rag
Pallets
Price: $4,684.95
Best Rags Sale:
$4,684.95
55% Cellulose / 45% Polyester
Size: 12" x 13"

Spunlace

10 Poly Bags of 50 Wipes per Case
500 Wipes per Case
Total Case Weight: 10 lbs (13x18x8)
70 Cases per Pallet (48x40x77)
Made in the USA!
These are popular in controlled environments where a bit of lint can be the difference between success or failure. Yes lint must be like some kind of evil Supervillain. It is everywhere and hard to get rid of.
If you need a lint Superhero, try these lint free wipes. They're not intended for the Oh-My-Gawd-Cleanroom-Tasks, but they're popular for laboratories, medical equipment, aerospace and other critical environments. Speaking of critical (at least to me), nail salons love 'em!!
Virtually lint-free and contaminant-free, helping to keep work processes free from impurities. Designed to be solvent resistant, provide wipe-dry performance and have cloth-like strength when used wet or dry.
More Crap You Should Know
NOT intended for critical tasks
Virtually Lint Free
Super Strong Rag
Wipes Dry
Highly Absorbent
Extremely Durable
No Shredding
Solvent Resistant
Contaminant Free
Disposable
Case Weight 10 lbs
Spunlace is a disposable non-woven, NOT cloth material. Soft, strong, solvent resistant and 99.9% lint free. Preferred by operators of clean rooms and controlled manufacturing environments in the electronics -semiconductor, pharmaceutical, medical device, biotechnology, aerospace and food service. Also used by technicians who service copy machines, telephone systems and other office equipment.
Great for grease, oil, water and surface preparation prior to painting and other applications. Crepe/embossed for cloth-like feel and this process also increases the absorbency rate.