It's going to be a bumpy rag ride but, this too shall pass
---
My mom used to tell me, "Solutions matter, not problems".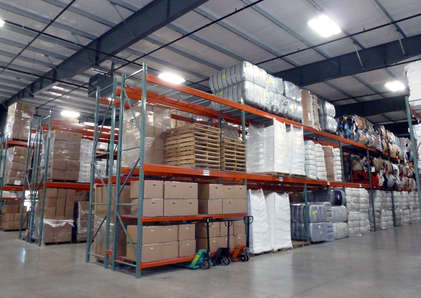 Here at RagLady, we've taken that to heart since 2020. Expecting things to get a little crazy, we jammed our warehouse with rags of all types, until the warehouse was bulging at the seams. We wanted to make sure we could handle our customers' needs well into 2021 and beyond. Thankfully it worked out really well. You kept ordering and we kept shipping rags. I don't think anybody went without the rag they wanted or needed.
As we continue restocking our warehouse, we're experiencing some shortages and price increases from material suppliers. We buy material and rags from all over the world. Some countries weren't affected much initially but got hammered later. Until their situation improves, I don't see the rag supply getting much better.
And to keep piling on, we have seen shipping costs skyrocket. Ocean shipping and domestic LTL freight costs have increased by as much as 400% over 2020 rates.
Some stark realities that all manufacturers are dealing with related to both finished goods and raw materials:
The global supply & demand imbalances are forecasted to continue which very likely will push prices up further
There is no short-term relief on transportation costs and few viable alternatives to using ocean freight
Labor shortages and port congestion may create periodic product availability issues into 2022
Domestically, increased demand and driver shortages has reduced capacity and increased costs for all modes of transportation including rail, LTL and small parcel shipments
Bottom line, there are a lot of problems and we are focused on the solutions!
Prices will rise and fall during 2021. It's just that kind of market right now. Know that if we do increase prices on something, we've done our damndest to come up with the lowest pricing we can. You may still wince but talk to us. Maybe we can point you to something lower in price, just to get you by until the situation improves with the rag you like best. If we run out of a particular rag, we'll make sure we have another that will work in its place. You won't go without. We will weather this storm together. As my mom also said, "This too shall pass".
We really appreciate that you look to RagLady for your rag needs.
Go ahead. Get dirty. We like it.