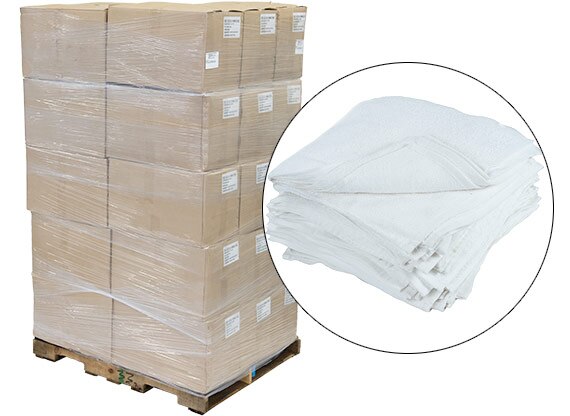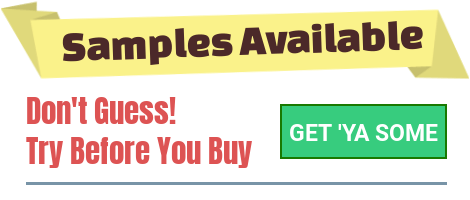 Let's Talk Shrinkage
Size shown is after laundering. All sizes are approximate as shrinkage is rarely uniform (right guys?).
Cotton shrinks. It's a fact of life.
Shrinkage varies. It depends on your laundering equipment and methods. The higher the heat in the wash/dry process, the more severe the shrinkage.
Just like teenagers, cotton shrinkage can't be uniformly controlled. After laundering, you might find it shrinks more on one side than another. We call that character.
The good news? They get bigger and better with age. New products are stiffer and less absorbent than the same product after having been laundered many times. Some of the shrinkage might go away too. Bonus!
Iuuj5bwilJE
New Irregular Terry Cloths 12x12 - 30 Cases
9000
Rag
Pallets
Price: $3,261.95
Best Rags Sale:
$3,261.95
Irregular

, New Material
Size: 12" x 12"
Full

Terry

,

Hemmed

on All Sides
100% Cotton Loops
Weight: About 1 lb per dozen
300 Rags per Case
Total Case Weight: 30 lbs (26x14x16)
30 Cases per Pallet (48x40x80)
"Imperfections are Perfect", a wise old man once told me. The strange thing was I didn't ask him anything. Weird.
Anyway these Terry Cloth Rags are brand new but have some slight imperfections and irregularities. Because of that they make perfect rags! Wise old man.
A rag for any occasion. Buy at our discounted price and pat yourself on the back for being so smart. You too could be a wise old man someday.
We call our New Irregular Terry Cloth Rags consistently inconsistent. One time they might have irregular hems, the next time you might see more blemishes, sometimes they even look brand new. You just never know. But they'll always be one pound per dozen and always 12" x 12". If you just need a great rag and don't care about the rest, these are the best buy!
Unless you are superman, this item requires a loading dock that will work with semi-trucks.
More Crap You Should Know
REALLY nice terry cloths at an economical price. Run of the mill cloths are brand new but SLIGHTLY blemished...in other words NOT perfect. Each cloth will have either a small stain, crooked hem, misweave or some other minor imperfection. Use as a washcloth or a cleaning rag. Not recommended for the picky ones looking for a perfect towel at a discounted price.
Each cloth is cotton with some polyester on the base of the washcloth: 86% Cotton and 14% Polyester. All those little absorbing loops on the cloth are 100% cotton. This gives you the best of both worlds. Absorbency from the cotton and durability from the polyester.
Uses:
Cow Milkers
Hotels
Restrooms
Spas
Salons
Gyms
Janitorial
Cleaning Contractors
Retail Kits