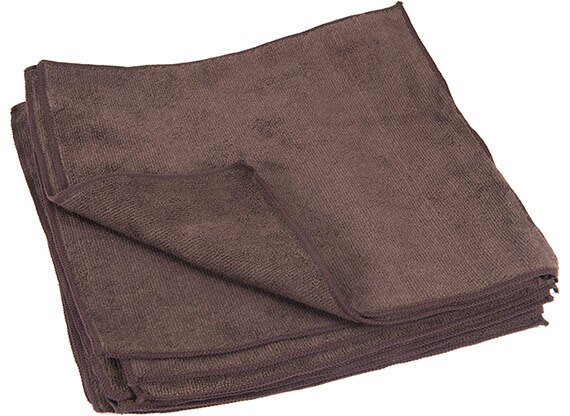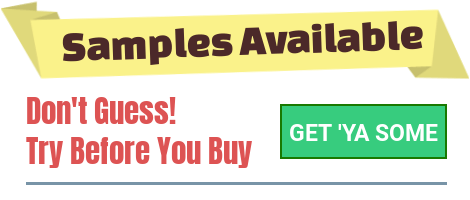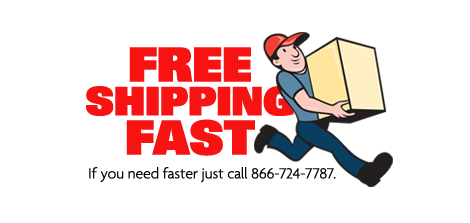 E8bTlgliWOg
Premium Microfiber Cloths 12x12
300
Rag
Cases
| | |
| --- | --- |
| | |
| 1 | $199.00 |
| 2 – 3 | $184.00 |
| 4 + | $169.00 |
80% Polyester / 20% Polyamide
Size: 12" x 12"
Medium Pile, No Inner Border,

Overlock Edges

Weighs about 300GSM / 28 Grams per cloth
25 Packs of 12 Cloths
Total Case Weight: 22 lbs (12x13x19)
24 Cases/Skid
MVR's (Most Valuable Rags).
These 12" x 12" Microfiber Towels post some impressive stats - they're Quick-Drying, Scratch Free, Lint Free and they look and feel great too!
If they weren't already ours, we'd want them on the RagLady cleaning roster!
Bonus stats - All sides hemmed. No inner borders. Reduced bacterial growth due to material composition.
NOT recommended for HOT cookware. Everyone has their Achilles heel right?
Cleaning & Sanitizing Microfiber
Hand or machine wash the cloths in warm or hot water with detergent. Washing in hot water makes the microfibers expand releasing trapped dirt and microparticles.
Air dry or tumble dry low.
Do not wash with terry towels, or articles that "shed" a lot of lint. Wash with t-shirts, jeans, etc.
Do NOT use bleach or fabric softeners!!!
Over time, using harsh chemicals such as those contained in bleach and fabric softeners, will reduce the quality, effectiveness and longevity of your Microfiber Cloths.
What happens if I accidentally use fabric softener on my microfiber cloths? What if my microfibers seem to have an odor?
This usually means that you have something 'clogging' the microfiber and it needs to be deep cleaned to eliminate that residue. It may be fabric softener residue, soaps, or mineral content from your water.
A great way to sanitize your microfiber dish cloths is to simply use a little bit of regular dish soap, some water and a little bit of heat. Put a drop or two of dish soap into a large bowl, and then fill it up with some warm water. Dip the microfiber cloth into the bowl, and then remove it. Wring the cloth out, place your slightly wet microfiber into the microwave. Turn the microwave on high for 1-1/2 minutes. The heat and resulting steam will sanitize your cloths. If you would prefer not to use dish soap, simply rinse your microfiber cloths really well. Place a cup of water your microfiber cloth into a microwave for 2 minutes on high. The power of steam will sanitize your microfiber.
Is your microfiber really, really dirty? Use a pre-treatment cleaner to help get your microfiber cloth clean. Rub a bar of soap all over your wet microfiber cloth. Work the suds into every inch of the cloth. Let your sudsy microfiber sit in an empty bucket for at least 10 minutes. Fill the bucket with warm water, swish the cloth around periodically removing the cloth to squeeze the water out. Repeat until the water comes out clear. Allow the cloth to air dry. This method works really well, you may need to repeat the process a few times for extremely soiled cloths. You can also boil your microfibers for 10 minutes to allow fibers to swell and release the debris.
Never Iron your Microfiber Cloths. The heat will melt the fibers.
More Crap You Should Know
Absorbent - Quick Drying - Scratch Free - Lint Free! Look, feel and clean great. Fluffy towels for rags, promotional - give-aways, tanning salons, spas, golf courses, detailing, burp cloths, rally towels, spirit towels, screen printing and embroidering. All sides hemmed. No inner borders. Reduced bacteria growth due to material composition.
Microfiber is highly absorbent….much more than cotton cloths! While "old-fashioned: cotton cleaning tools simply push dirt, bacteria, and chemicals around, microfiber is one-sixth the width of a human hair, holds seven times its weight in water, and has been designed with tiny channels to capture dirt, bacteria and chemicals.
Promotions
Screen Printing
Dye Sublimation
Detailing/Cleaning (Duh)
Cleaning Computer Screens
Mirrors/Glass
Dusting
Soaking up Water
Household Cleaning (Who wants to do that?!)
Spas/Tanning Salons