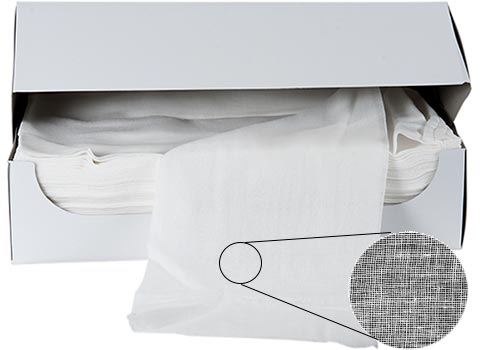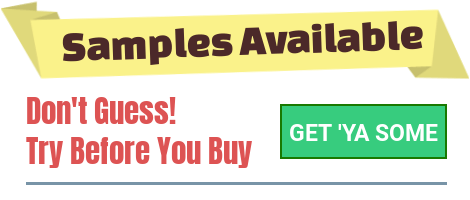 Crafty? Good for You
Sorry, we aren't crafty. We can't answer questions about dyeing, crafting, or other uses of cheesecloth so please — don't ask. It just makes us feel stupid (I know, self-esteem issues, my therapist is making a fortune). You figure out the crafty stuff and we'll stick to what we are good at...offering the best products at a great price with free shipping.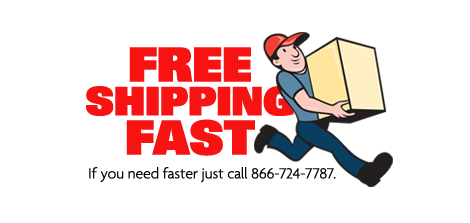 fIMhy3rKuxo
Certified Cheesecloth Grade 60
Sold By:
Case of 10 Boxes
600
Yard
Cases
| | |
| --- | --- |
| | |
| 1 | $430.95 |
| 2 – 3 | $394.95 |
| 4 + | $358.95 |
Size: 9" (Folded 4 Ply) x 60 Continuous Yards in a Box
Unfolded: 36" x 60 Continuous Yards
100% Cotton
Contaminate Free
32 x 28 threads per square inch
Total Case Weight: 45 lbs (20x20x23)
12 Cases/Skid
Certified, Grade 60, White, Contaminate Free, Cheesecloth. That pretty much says it all. I can say more but why? I'm a girl of few words but lots of action. Buy this Cheesecloth and you won't be disappointed.
Do you really need more words? This cheesecloth is washable, reusable, and the best quality.
This item cannot be returned. Because it is used in the food industry, we must assure all product shipped to a customer is brand new, never been shipped.
Free manufacturer's certification documents! Contact us if you need this with your order. We'll setup your account so you'll get it every time you order without even needing to ask. Oh, did I mention this service is free?
What Do The Grades Mean?
Grades mean being compared to others in school even though your personality is different and you just don't fit in and your teachers want you to do better and your parents just don't understand!
Whoops, sorry, I might have some more therapy needed.
In cheesecloth, the grading has to do with the porousness or weave of the cloth. The smaller the grade number the more porous or gauze-like the cheesecloth will be. The larger the grade number, the less porous and more fabric-like. Watch the boring video to see what I'm talking about.
Special Order Cheesecloth
Special order cheesecloth on rolls, single-ply and with the length needed.
Minimum order 1,000 yards - this could all be on one roll or up to 10+ rolls - 100 yards/roll up to 10,000 yards/roll
Each roll on a 2" or 3" core (tube in middle of cheesecloth roll).
Bleached or unbleached (natural).
All special orders are FINAL SALE only.
Contact us today with your special needs.
More Crap You Should Know
Uses
There is no substitute for top quality Cheesecloth fabric. It is used in the Food Service industry for basting, straining and filtering during food preparation processes. White Cheesecloth has been processed to remove the impurities of natural cotton fibers such as seed particles and oils. Lye is used to clean and whiten our cheesecloth.
Cheesecloth is also very popular with decorators. Used for wedding decorations, Halloween ghosts, curtains, crafts and many other uses our customers surprise us with. Great for polishing, Cheesecloth is popular in the auto, aircraft and aerospace industries for making things shiny.
Certification:
Our Cheesecloth complies with the Food and Drug Administration, 21CFR part 820 and ISO 13485: 2003 Quality System Requirements.
Strict quality control, combined with state of the art laboratory and equipment provide the tools to meet the strictest quality demands of our customers. We use the Performance Review Institute (PRI) as overseen by the University of Dayton-Ohio as an independent clearing house for approval of qualified aerospace wiping cloth products to meet or exceed SAE Specification. Testing is conducted for extractable material such as oil and seeds for cleanliness and purity, yarn quality, weaving quality and fabric integrity. Certified Hermitex & Cheesecloth meet the following Medical grade specifications and Aerospace standards to meet and remain on the approved product lists:
USP Grade Gause (United States Pharmacopoeia) 26 (2003) for Types I through VIII
Boeing Material Specifications BMS15-5G Class A
CCC-C-440 E
Aerospace Material Specifications (AMS) AMS 3819 C Class 1, Grade A
RIMS 1003 Rev. N Grade A Class B Type 1
A-A 1491 C Commercial item product requirement
Underwriter Laboratories (UL) requirements for yd²/LB and thread count
Sikorsky SS9170/680 Rev. 2 for Type IV Bleached Cheesecloth
California Proposition 65 for Bleached Cheesecloth & Hermitex
United States Pharmacopeia (USP) Gauze Testing
Use Cheesecloth for:
Waxing
Polishing
Wine Filtering
Cooking/Straining
Maple Syrup
Fruit Cakes
Cleaning
Staining
Wedding Decorations