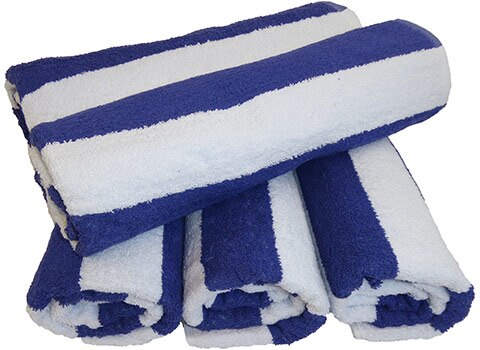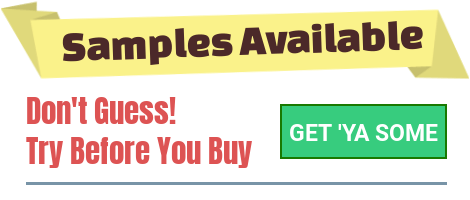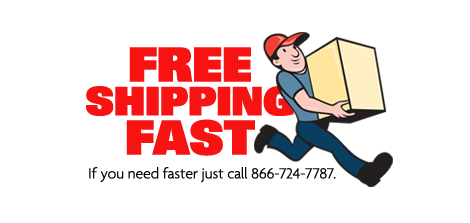 Let's Talk Shrinkage
Size shown is after laundering. All sizes are approximate as shrinkage is rarely uniform (right guys?).
Cotton shrinks. It's a fact of life.
Shrinkage varies. It depends on your laundering equipment and methods. The higher the heat in the wash/dry process, the more severe the shrinkage.
Just like teenagers, cotton shrinkage can't be uniformly controlled. After laundering, you might find it shrinks more on one side than another. We call that character.
The good news? They get bigger and better with age. New products are stiffer and less absorbent than the same product after having been laundered many times. Some of the shrinkage might go away too. Bonus!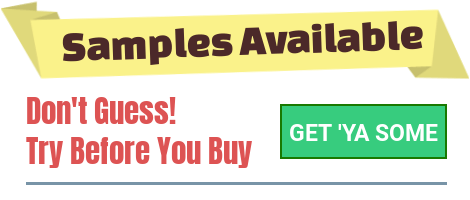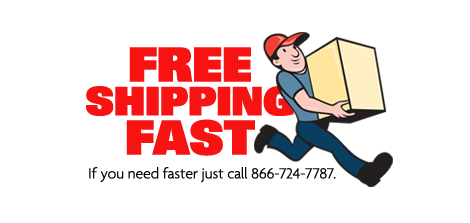 6VTgaQPHYhM
Cabana Blue Striped Pool & Beach Towels 30x70
24
Towel
Cases
100% Cotton
Size: 30" x 70"
Weight: 15 lbs per per dozen

Cam Border

/

Hemmed

on All Sides
Total Case Weight: 34 lbs (22x19x16)
Full Case Qty: 24 Towels
Close your eyes and imagine yourself lying in a cabana on a beach with crystal blue waters. Now open your eyes. Open your eyes! OPEN YOUR EYES! Wow that didn't go as planned. Now that your eyes are open, let's get back to our super great cabana towels.

Each towel is 30" by 70". Perfect for a lounge chair. These cabana towels are all cotton and weighted nicely at about 1.25 pounds per towel. Your guests will love them and they won't break the bank. Order a case or two today!
More Crap You Should Know
First quality economy cabana towels priced right. Not recommended for residential use.
Uses:
Pools
Beauty Salons
Hotels/Motels
Health Care
Institutions
Fitness Centers