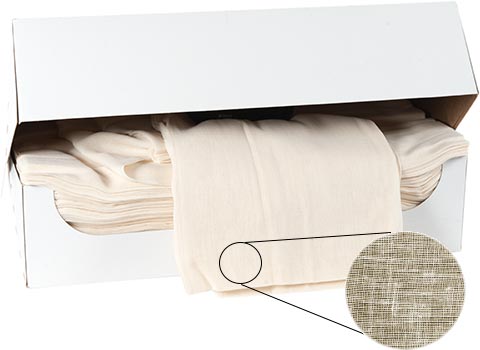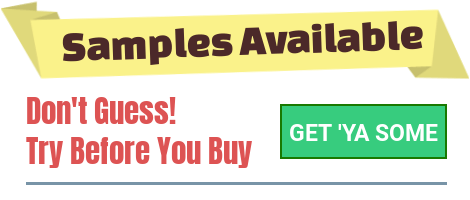 Crafty? Good for You
Sorry, we aren't crafty. We can't answer questions about dyeing, crafting, or other uses of cheesecloth so please — don't ask. It just makes us feel stupid (I know, self-esteem issues, my therapist is making a fortune). You figure out the crafty stuff and we'll stick to what we are good at...offering the best products at a great price with free shipping.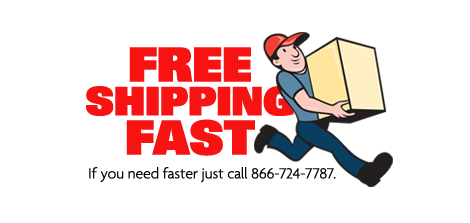 2K43IF0z-z8
Natural Cheesecloth Grade 90
Sold By:
Case of 10 Boxes
600
Yard
Cases
| | |
| --- | --- |
| | |
| 1 | $499.95 |
| 2 – 3 | $457.95 |
| 4 + | $415.95 |
Size: 9" (Folded 4 Ply) x 60 Continuous Yards in a Box
Unfolded: 36" x 60 Continuous Yards
100% Cotton
Unbleached - Natural
44 x 36 threads per square inch
Total Case Weight: 71 lbs (20x20x23)
12 Cases/Skid
All Natural Baby! Just like me in the 60's. Nothing shaven. Ooh, did I go too far there?
This natural Cheesecloth is unbleached. While some shun using it in food preparation, others love that it is all natural and wouldn't use anything else in their food preparation.
It does a great job of protecting plants during Cicadas infestations. It also looks great hanging out at Weddings or making a spectacle of itself at Halloween.
This item cannot be returned. Because it is used in the food industry, we must assure all product shipped to a customer is brand new, never been shipped.
What Do The Grades Mean?
Grades mean being compared to others in school even though your personality is different and you just don't fit in and your teachers want you to do better and your parents just don't understand!
Whoops, sorry, I might have some more therapy needed.
In cheesecloth, the grading has to do with the porousness or weave of the cloth. The smaller the grade number the more porous or gauze-like the cheesecloth will be. The larger the grade number, the less porous and more fabric-like. Watch the boring video to see what I'm talking about.
Special Order Cheesecloth
Special order cheesecloth on rolls, single-ply and with the length needed.
Minimum order 1,000 yards - this could all be on one roll or up to 10+ rolls - 100 yards/roll up to 10,000 yards/roll
Each roll on a 2" or 3" core (tube in middle of cheesecloth roll).
Bleached or unbleached (natural).
All special orders are FINAL SALE only.
Contact us today with your special needs.
More Crap You Should Know
Uses
This Cheesecloth hasn't been certified or bleached and doesn't meet Medical grade specifications and the Aerospace standards. But for everyday use, it is the bomb! It's Washable & Reusable Too!!
Cheesecloth is also very popular with decorators. Used for wedding decorations, Halloween ghosts, curtains, crafts and many other uses our customers surprise us with. Great for polishing, Cheesecloth is popular in the auto, aircraft and aerospace industries for making things shiny.
If you need that Fancy Certified Stuff, look at our Certified Cheesecloth.
Use Cheesecloth for:
Cooking/Straining
Staining
Halloween Decorations
Weddings
Plant Protection
Cleaning