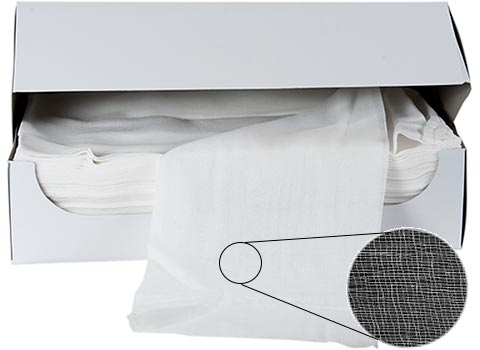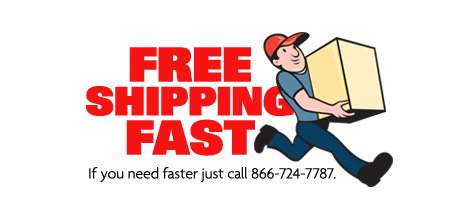 9hwRZxbQSYo
Certified Cheesecloth Grade 10
Sold By:
Box of 100 Yards
100
Yard
Boxes
| | |
| --- | --- |
| | |
| 1 – 2 | $49.95 |
| 3 – 9 | $44.95 |
| 10 + | $34.95 |
Size: 9" (Folded 4 Ply) x 100 Continuous Yards in a Box
Unfolded: 36" x 100 Continuous Yards
1,000 Yards/Case
100% Cotton
Contaminate Free
20 x 12 threads per square inch
Type Sold in Stores
Want a Case? Order 10
As used by Rocket Scientists (yes, rocket scientists really do use this)!
Our white cheesecloth has been given all sorts of very scientific tests you may not understand, but the bottom line is this cheesecloth is Medical Grade and Certified by some very clever people (they're almost as smart as us for stocking them).
This white cheesecloth doesn't contain seed particles or oils thanks to a quick dip in lye (yes the same lye used in homemade soaps). Our Cheesecloth can be trusted, where some other 'scally-rags' can't, to polish your car, filter wine, and prepare food.
Just don't do them all with the same piece of cheesecloth. That's important.
Oh, and in case you were wondering, Cheesecloth grading doesn't have anything to do with how well they did in high school algebra class (that brings up some memories I had hoped to forget). Cheesecloth grades are a measure of how fine the weave is in the cloth. The larger the grade number, the finer the weave.
This item cannot be returned. Because it is used in the food industry, we must assure all product shipped to a customer is brand new, never been shipped.
Special Order Cheesecloth
Special order cheesecloth on rolls, single-ply and with the length needed.
Minimum order 1,000 yards - this could all be on one roll or up to 10+ rolls - 100 yards/roll up to 10,000 yards/roll
Each roll on a 2" or 3" core (tube in middle of cheesecloth roll).
Bleached or unbleached (natural).
All special orders are FINAL SALE only.
Contact us today with your special needs.
More Crap You Should Know
White Cheesecloth fabric is used extensively in the Food Service industry for basting, straining and filtering during food preparation processes. White Cheesecloth has been processed to remove the impurities of natural cotton fibers such as seed particles and oils. Lye is used to clean and whiten our cheesecloth.
Certification:
Our Cheesecloth complies with the Food and Drug Administration, 21CFR part 820 and ISO 13485: 2003 Quality System Requirements.
Strict quality control, combined with state of the art laboratory and equipment provide the tools to meet the strictest quality demands of our customers. We use the Performance Review Institute (PRI) as overseen by the University of Dayton-Ohio as an independent clearing house for approval of qualified aerospace wiping cloth products to meet or exceed SAE Specification. Testing is conducted for extractable material such as oil and seeds for cleanliness and purity, yarn quality, weaving quality and fabric integrity. Certified Hermitex & Cheesecloth meet the following Medical grade specifications and Aerospace standards to meet and remain on the approved product lists:
USP Grade Gause (United States Pharmacopoeia) 26 (2003) for Types I through VIII
Boeing Material Specifications BMS15-5G Class A
CCC-C-440 E
Aerospace Material Specifications (AMS) AMS 3819 C Class 1, Grade A
RIMS 1003 Rev. N Grade A Class B Type 1
A-A 1491 C Commercial item product requirement
Underwriter Laboratories (UL) requirements for yd²/LB and thread count
Sikorsky SS9170/680 Rev. 2 for Type IV Bleached Cheesecloth
California Proposition 65 for Bleached Cheesecloth & Hermitex
United States Pharmacopeia (USP) Gauze Testing


Use White Cheesecloth for:
Waxing
Polishing
Wine Filtering
Cooking
Staining
Facials